Journal Policies
On Ethical and Animal Welfare Issues:
Bioscience Biotechnology Research Communications requires that the experimental conditions under which human and animal assays and tests are performed are as per standard protocols used worldwide. Studies on animals must comply with the prevailing standards of animal welfare according to Indian Council of Medical Research Guidelines in India and likewise following similar conditions elsewhere.
Authors must make it clear in writing that the procedures they used were as humane as possible and have been compiled with the guidelines for animal care of their institutions or with national/ international guidelines.
Studies involving human subjects must be carried out with the formal approval of the relevant Ethical Committee and evidence of such approval must be provided as and when needed.
Plagiarism policy
Biosciences, Biotechnology Research Communications follows a strong plagiarism-policy. It ensures that none of the part of manuscript is plagiarized from other sources and proper reference is provided for all contents extracted from other sources. Any Manuscript which exceeds the recommended limit of similarity in text will not be considered for sending to the reviewers and will be returned to the authors for revisions. After the approval of the  similarity check levels, further processing of the manuscript will be done.
All the papers submitted have to pass through an initial screening and will be checked through the Advanced Plagiarism Detection Software (CrossCheck by iThenticate)
Open Access Policy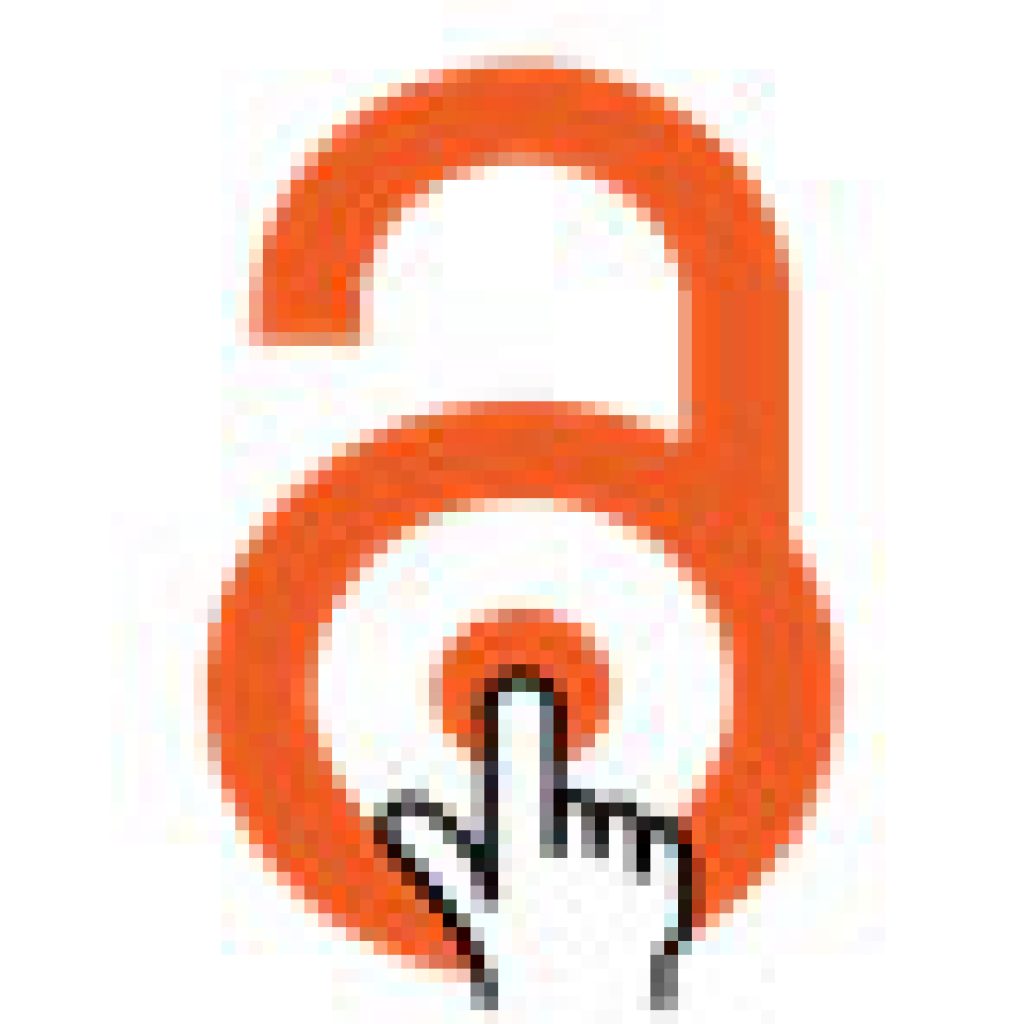 This is an is an open access journal which means that all the contents are easily available and accessible to any of the explorers without any charge. Users are allowed to read, download, copy, distribute, print, search, or link to the full texts of the articles in this journal. This is in accordance with the BOAI definition of open access.
Publication ethics and malpractice statement
BBRC's Publication Ethics and Publication Malpractice Statement is based, in large part, on the guidelines and standards developed by the Committee on Publication Ethics (COPE). The relevant duties and expectations of authors, reviewers, and editors of the journal are set out below.
Responsibilities of Authors

By submitting a manuscript to Biosciences Biotechnology Research Communications, the author(s) warrant that the manuscript is their own, original work and that it has neither been published previously nor is currently being considered for publication elsewhere. They also warrant that the sources of any ideas and/or words in the manuscript that are not their own have been properly attributed through appropriate citations and/or quotes.
An author should not normally publish manuscripts describing essentially the same research in multiple journals or publication venues. Such redundant publication is generally considered to constitute unethical publishing behavior, and if discovered may result in a manuscript under consideration being rejected, or a published article being retracted.
Authors of manuscripts reporting on original research should present an accurate account of the work performed, accompanied by an objective discussion of its significance. Underlying data should be represented accurately in the manuscript. The manuscript should contain sufficient detail and references to permit others to replicate the work.
The fabrication of results and the making of fraudulent or knowingly inaccurate statements constitute unethical behavior and may be cause for rejection or retraction of a manuscript or published article. Where the manuscript reports on commercial software, hardware, or other products, authors must include a declaration at the beginning of the manuscript in which they must either state that no conflict of interest exists or describe the nature of any potential conflict.
All sources of financial support for the research should also be disclosed in the manuscript. The author(s) of a manuscript agree that if the manuscript is accepted for publication in Biosciences, Biotechnology Research Communications, the published article will be copyrighted using a Creative Commons "Attribution-Non Commercial-Share Alike" license. This license allows the author(s) to retain the copyright, but also allows others to freely copy, distribute, and display the copyrighted work, and derivative works based upon it, under certain specified conditions.
Authors are responsible for obtaining written permission to include any images or artwork for which they do not hold copyright in their articles, or to adapt any such images or artwork for inclusion in their articles. The copyright holder must be made explicitly aware that the image(s) or artwork will be made freely available online as part of the article under a Creative Commons "Attribution-Non Commercial-Share Alike" license.
The authors' names should be listed on the article in order of their contribution to the article, and all authors take responsibility for their own contributions. Only those individuals who have made a substantive contribution should be listed as authors; those whose contributions are indirect or marginal (e.g., colleagues or supervisors who have reviewed drafts of the work or provided proofreading assistance, and heads of research institutes/centers/labs) should be named in an "Acknowledgments" section at the end of the article, immediately preceding the Reference List.
The corresponding author must ensure that all appropriate co-authors and no inappropriate co-authors are included on the article, and that all listed co-authors have seen and approved the final version of the article and agreed to its publication. Where an author discovers a significant error or inaccuracy in an article of his/hers that has been published in Biosciences, Biotechnology Research Communications, he/she has an obligation to promptly notify the editors and cooperate with them to correct the article or retract it as appropriate.
Responsibilities of Reviewers

BBRC's reviewers perform work for the journal on a volunteer basis. Given that most of these individuals are in full-time employment, their reviewing activities for Biosciences, Biotechnology Research Communications must, by necessity, not be their top priority. Reviewers are free to decline invitations to review particular manuscripts at their discretion, for example, if their current employment workload and/or other commitments make it prohibitive for them to complete a review in a timely fashion and to do justice to the task in the available timeframe. They should also not accept manuscript review assignments for which they feel unqualified.
Reviewers who have accepted manuscript assignments are normally expected to submit their reviews within three weeks. They should recuse themselves from the assignment if it becomes apparent to them at any stage that they do not possess the required expertise to perform the review, or that they may have a potential conflict of interest in performing the review (e.g., one resulting from competitive, collaborative, or other relationships or connections with any of the authors, institutions, or companies associated with the manuscript).Privileged information or ideas obtained by reviewers through the peer review process must be kept confidential and not used for personal advantage.
Any manuscripts received for review must be treated as confidential documents, and must not be shown to or discussed with others except as authorized by the Biosciences, Biotechnology Research Communications Editor. When conducting their reviews, reviewers are asked to do so as objectively as possible, refraining from engaging in personal criticism of the author(s). They are encouraged to express their views clearly, explaining and justifying all recommendations made. They should always attempt to provide detailed and constructive feedback to assist the author(s) in improving their work, even if the manuscript is, in their opinion, not publishable.
Reviewers should identify in their reviews relevant published work that has not been cited by the author(s), together with any instances in which proper attribution of sources has not been provided. They should call to the responsible editor's attention any major resemblances between a manuscript under consideration and other published articles or papers of which they are aware, as well as any concerns they might have in relation to the ethical acceptability of the research reported in the manuscript.
Responsibilities of Editors

The Biosciences, Biotechnology Research Communications Editor has ultimate responsibility for deciding if a manuscript submitted to Biosciences, Biotechnology Research Communications should be published, and in doing so is guided by the journal's policies as determined by the Biosciences, Biotechnology Research Communications editorial board and constrained by such legal requirements as shall then be in force regarding libel, copyright infringement, and plagiarism.
The Editor may consult with the Associate Editor and other members of the editorial team, as well as with reviewers, in making publication decisions. The editors will evaluate manuscripts for their intellectual content without regard to the race, color, gender, sexual orientation, religious beliefs, ethnic origin, citizenship, or political philosophy of the author(s).
They will not disclose any information about a manuscript under consideration to anyone other than the author(s), reviewers and potential reviewers, and in some instances the Biosciences, Biotechnology Research Communications editorial board members, as appropriate. Additionally, the editors will make every effort to ensure the integrity of the blind review process by not revealing the identity of the author(s) of a manuscript to the reviewers of that manuscript, and vice versa. When evaluating a manuscript for publication, in addition to considering standard criteria pertaining to the rigor of the manuscript, the quality of its presentation, and its contribution to humanity's stock of knowledge, the editors will also seek evidence that ethical harms have been minimized in the conduct of the reported research. They will question whether the benefits outweigh the harms in the particular study's case.
Since BBRC welcomes the submission of manuscripts from any country, it is necessary to recognize that laws and regulations regarding research ethics and ethical approval vary worldwide. As such, the editors may need to seek clarification in this regard with the author(s) and request that they supply a letter from the relevant institutional ethics committee or board that approved the research.
The editors will be guided by CORE's Guidelines for Retracting Articles when considering retracting, issuing an expressions of concern about, and issuing corrections pertaining to articles that have been published in Biosciences, Biotechnology Research Communications. They are committed to working closely with research organizations and institutions in line with CORE's advice on Cooperation between Research Institutions and Journals on Research Integrity Cases.
Peer Review Policy
The review process is an important aspect of the publication process of an article. It helps an editor in making decision on an article and also enables the author to improve the manuscript. Academic Journals operates a double blind review process.
Author(s) identity is removed from the manuscript and shielded from the reviewers during the review process. The reviewer is left with only the manuscript without any information that might enable him/her uncovers the identity of the author(s). Information removed includes the author(s) name, address/affiliation, country, phone/fax and email.
Any information in the Acknowledgement and Declaration of Conflict of Interest that may lead to the uncovering of the identity of the author is also removed from the manuscript prior to sending it to reviewers.
Manuscripts are assigned to members of the editorial board of the journal or other qualified reviewers. The review process is done using the Manuscript Management System. Reviewers make one of the following recommendations:
Accept unconditionally
Accept conditionally
Reject in current form
Reject unconditionally
Acknowledgment of our  all   reverend reviewers is made at the end of our issue annually
Correction, Retraction and Withdrawal Policy
Corrections

Correctional representative all have the need to produce clear and concise written directives for staff, wrongdoer, and the community. provided the issues of administrative liability, accreditation standards, case law, and the need to support professional behavior, written policy and procedure is a necessity. It is also the basis for staff supervision, training, and supporting a defence when things go wrong. Corrections are published in the subsequent issue under Corrections and addendum.
Retractions

A retraction is a public statement made about an earlier statement that withdraws, cancels, refutes, or reverses the original statement or ceases and desists from publishing the original statement. The retraction may be initiated by the editors of a journal, or by the author(s) of the papers (or their institution). The editors will consult reviewers for their comments.
The article will be retracted in cases such as multiple submission, plagiarism or fraudulent use of data. An alteration that changes the main point of the original statement is generally referred to as a retraction while an alteration that leaves the main point of a statement intact is usually referred to simply as a correction. Depending on the circumstances, either a retraction or correction is the appropriate remedy. Biosciences Biotechnology Research Communications'  Retraction policy is based, in large part, on the guidelines and standards developed by the Committee on Publication Ethics (COPE). Please see https://publicationethics.org/files/retraction%20guidelines.pdf
Withdrawal Policy

Few of the authors request withdrawal of manuscript from the publication process after submission or after publication. In some instances, the request for withdrawal is made when the manuscript is only a few days away from publication in the journal. This may cause the time waste by the editors, reviewers, and the editorial staff.
To withdraw an Article, a formal request has to be made by the Corresponding Author in the specified template. Withdrawn means that the article is archived in our database and not further acted upon. Articles which have not been published yet but represent early versions of articles, are discovered to be accidental duplicates of other published article(s), or are determined to violate our journal publishing ethics guidelines in the view of the editors may be "Withdrawn" from our journal.
If an Article is withdrawn from journal, a penalty will be levied. That is a withdrawal within 10 days of submission, the author is allowed to withdraw the manuscript without paying any withdrawal fee, and however, if authors withdraw manuscripts any time after review and acceptance, a withdrawal fee will have to be paid. For India Rs. 2000/-
for other countries $150/-
A penalty will be levied even if the Article is allowed to be withdrawn after its publication from Journal and the APC which has been paid for this Article shall also not be refunded.
Copy Right and Licensing Policy
Copyright
The articles published in our journal are entirely under the terms of the Creative Commons Attribution (CC BY) license. The Journal, however, grants to all users a free, irrevocable, worldwide, perpetual right to access, copy, use, distribute, perform and display the work publicly. The ability of an author to re-use their own previously copyrighted work depends on the terms of the copyright.
Copyright form can be downloaded at Copyright Form
This form duly completed and signed should be submitted online while submitting a manuscript.
Licensing Policy
As an open access Biosciences, Biotechnology Research Communications Journal follows the Creative Commons Attribution 4.0 International License which states that:
You are free to:
Share — copy and redistribute the material in any medium or format
Adapt — remix, transform, and build upon the material for any purpose, even commercially.
Under the following terms:
Attribution — You must give appropriate credit, provide a link to the license, and indicate if changes were made. You may do so in any reasonable manner, but not in any way that suggests the licensor endorses you or your use.
No additional restrictions — You may not apply legal terms or technological measures that legally restrict others from doing anything the license permits.
Publishing Rights
The journal will retain publishing rights without restrictions.
This work is licensed under a Creative Commons Attribution 4.0 International License.
Complaint Policy
This procedure applies to complaints about the policies, procedures, or actions of the BBRC editorial staff. We welcome complaints as they provide an opportunity and a spur for improvement, and we aim to respond quickly, courteously, and constructively. Please write your complaint with journal title, vol. no., issue no., paper ID, paper title, page no.
Criteria of a Complaint
Our definition of a complaint is as follows:
The complainant defines his or her expression of unhappiness as a complaint.
We infer that the complainant is not simply disagreeing with a decision we have made or something we have published (which happens every day) but thinks that there has been a failure of process – for example, a long delay or a rude response – or a severe misjudgement.
The complaint must be about something that is within the responsibility of the BBRC and content or process.
Authorship complaints
Plagiarism complaints
Multiple, duplicate, concurrent publication/Simultaneous submission.
Undisclosed conflicts of interest
Reviewer bias or competitive harmful acts by reviewers.
Policy for Handling Complaints:
If the Journal receives a complaint that any contribution to the Journal break intellectual property rights or contains material inaccuracies or otherwise unlawful materials.
Investigation may include a request that the parties involved substantiate their claims.
The Journal will make a good faith determination whether to remove the allegedly wrongful material.
All the investigations and decisions are to be documented by the Journal.
We strive to ensure that content published in BBRC is of the highest quality and is free from errors. However, we accept that occasionally mistakes might happen.
Editorial Complaints Policy:
The Managing Editor and staff of that BBRC will make every efforts to put matters right as soon as possible in the most appropriate way, offering right of reply where necessary. As far as possible, we will investigate complaints in a blame-free manner, looking to see how systems can be improved to prevent mistakes occurring.
How to Make a Complaint :
Complaints about editorial content should be made as soon as possible after publication, preferably in writing by email to: editor@bbrc.in
Digital Preservation Policy:
The journal is archived with PORTICO fortify that they will be secure and available in the near future. By archiving with these organisations, we are ensuring that all our content remains accessible to future scholars around the world.
Publication Charges / Waiver Policy:
The journal is an open access journal which means that all the contents are easily available and accessible to any of the explorers without any charges. Users are allowed to read, download, copy, distribute, print, search, or link to the full texts of the articles in this journal subject to proper citation and acknowledgements.
Biosc.Biotech.Res.Comm. does not have any Article Submission Charges
For Editors:
We invite articles from our members of the editorial advisory board free of cost.
For Reviewers:
Reviewers who review the manuscripts within the stipulated time according to the journal are given a 30% waiver on the article processing charges for one manuscript submitted in a calendar year.
For Authors:
On request the editorial committee of BBRC can provide a significant  waiver of  the Article Processing Charges (APC) based on the quality of research work  and the country of the contributors, encouraging authors  from developing countries.